How It All Started
In 1954, Raber Packing Company began as a place for farmers to have their livestock processed rather than doing it themselves on the farm.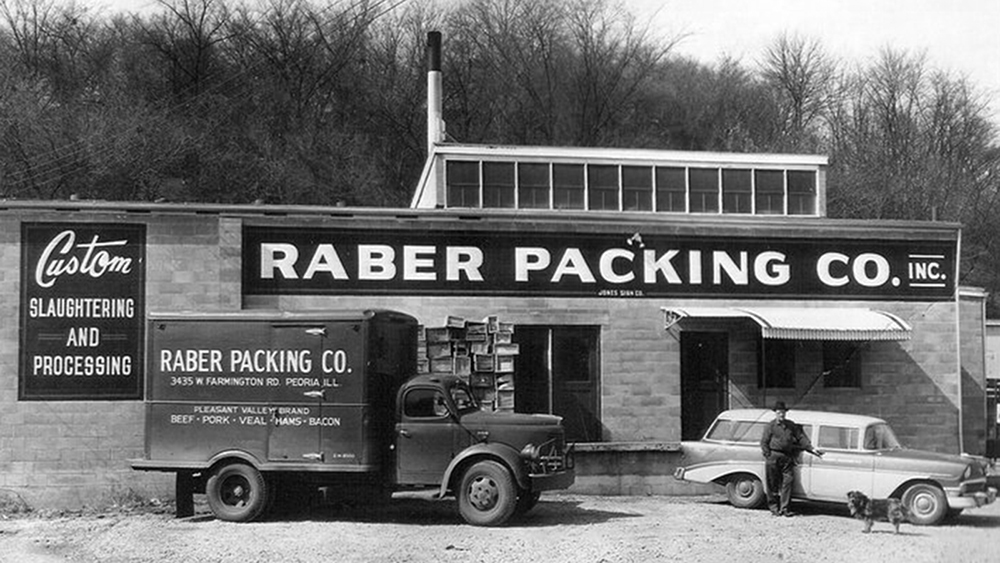 Sam Raber: The Salesman
Sam Raber originally was a sales manager for Cudahy Meats. When Cudahy closed up, he moved on to Nelson Beef, a retail meat shop. After the death of Mr. Nelson, Sam managed the market for Mrs. Nelson.
Fritz Wetterauer: The Butcher
Fritz Wetterauer emigrated from Germany when he was 19-years old. He was a butcher by trade and worked in a wholesale slaughterhouse. On the side, he did on-site harvesting where he would go to the farm, harvest the animals and hang them in the barn to chill. Then he would go back later, cut the carcass into steaks and roasts, and grind the trim for ground meat, His wife, Mathilda would go along to wrap and label it for their freezer.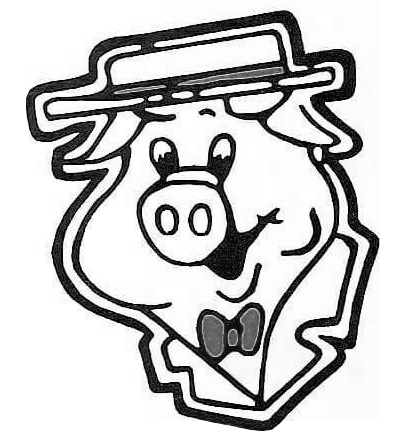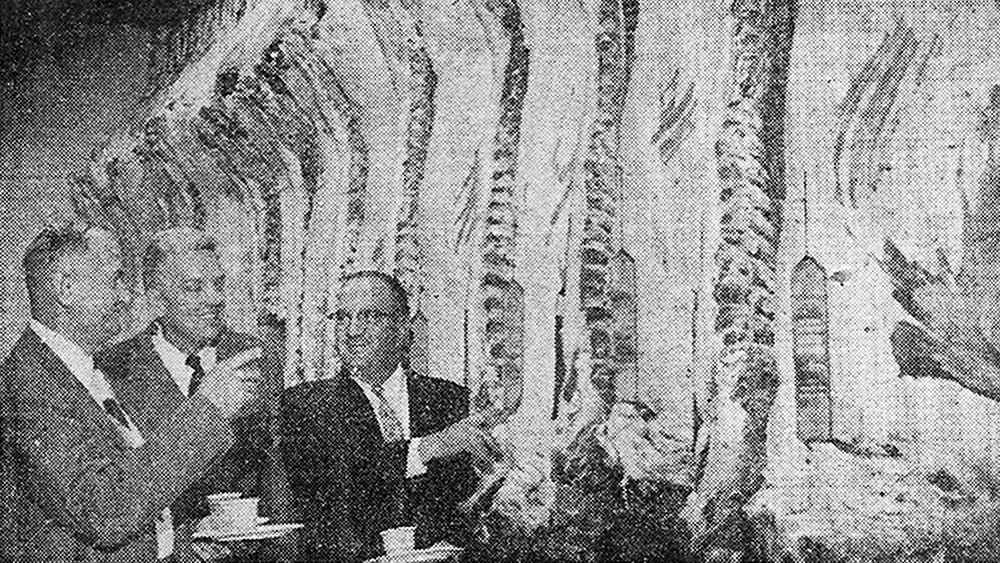 Coming Together
Sam and Fritz first met at Nelson Beef. They got together and built Raber Packing Company as a custom slaughterhouse on Farmington Road. People would pay the farmer for the animal, who would bring it to Raber's and the customers would take home the meat neatly wrapped and labeled in white freezer paper. Raber's also harvested and processed meat for local businesses.
A Fast Food Success Story
In 1958, a gentleman that worked at a McDonalds approached Sam about supplying a fast-food franchise he was starting up. So we became the exclusive supplier for Sandy's. We also added a storage freezer to supply the French fries and beef patties. Our wholesale freezer in our new building is duly named the 'potato freezer' to honor our roots.

A Bright Future
After Nelson Beef went out of business, their faithful customers started coming to Raber's for their meat even though it was a wholesale business. We started having so many 'retail' customers that we decided to put the meat out on a table so the customers had choices. Over the years, that idea evolved, along with Health Code restrictions. A new cooler was built that included meat showcases and we officially open as a retail market. The business grew incredibly fast – so much so that we could no longer cut custom meats. So more additions were built.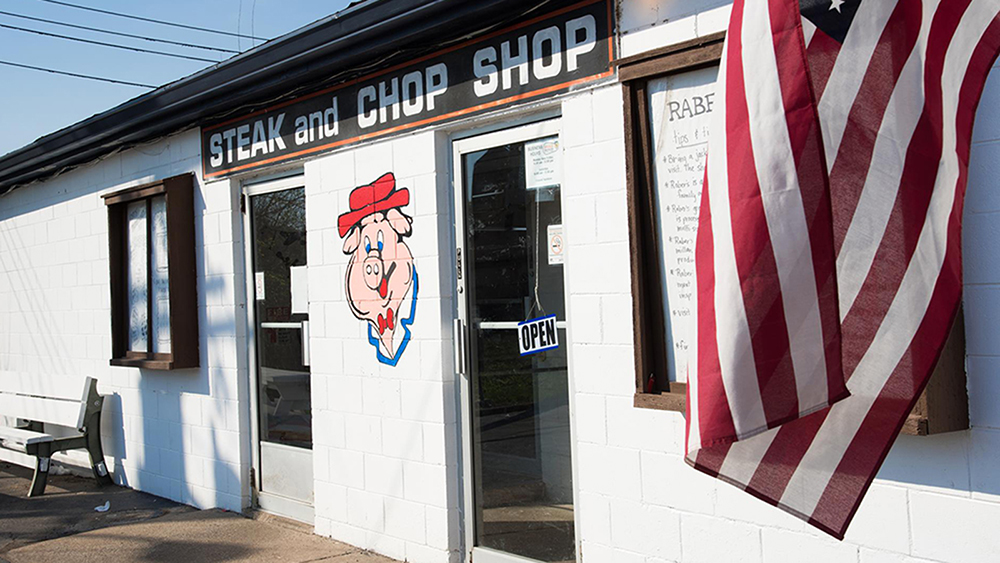 Adding On
The last addition included a kitchen to make cooked products like luncheon meats, hot dogs, Polish sausage and brats. Gene Leihenseder, a German immigrant, was the original sausage maker. He was a trained pharmacist in the old country but was unable to get a job in America because he spoke little English. He became acquainted with Fritz and Mathilda Wetterauer who spoke his language and learned that he knew how to make German sausages.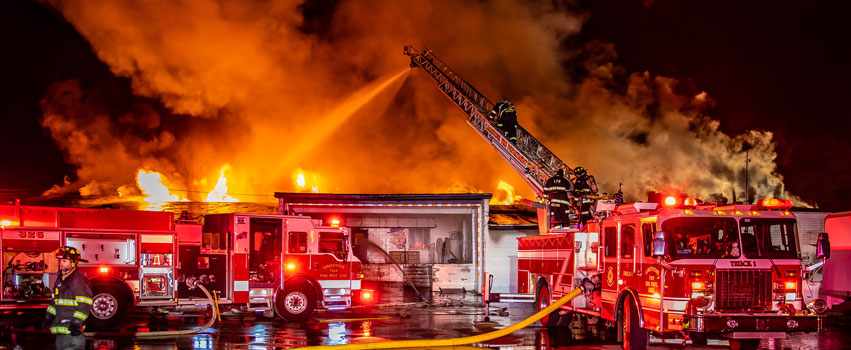 Photography by Dr. Elsburgh Clarke

Rebuilding After the Fire
On November 8, 2018, our facility was destroyed by a massive fire. We took the opportunity to not only rebuild, but reimagine our entire operation. We were lucky enough to find a location in West Peoria close to our old facility. This new, nearly 40,000 square feet processing facility has an expanded retail area, a larger harvesting floor, processing area and office space. The new design gives us the most efficient flow-through from harvest to counter
The new facility still has the chilled Sam's Steak & Chop Shop, an expanded Fritz's Delicatessen where kids can get a free cold hot dog, a window to view our smoked products fresh out of the smokehouse and ready to package, as well as Carroll's Smokehouse Grill to pick up hot sandwiches and meals.
Today we still do custom harvesting and processing with processing wild game, wholesale and retail business along and on and off site catering.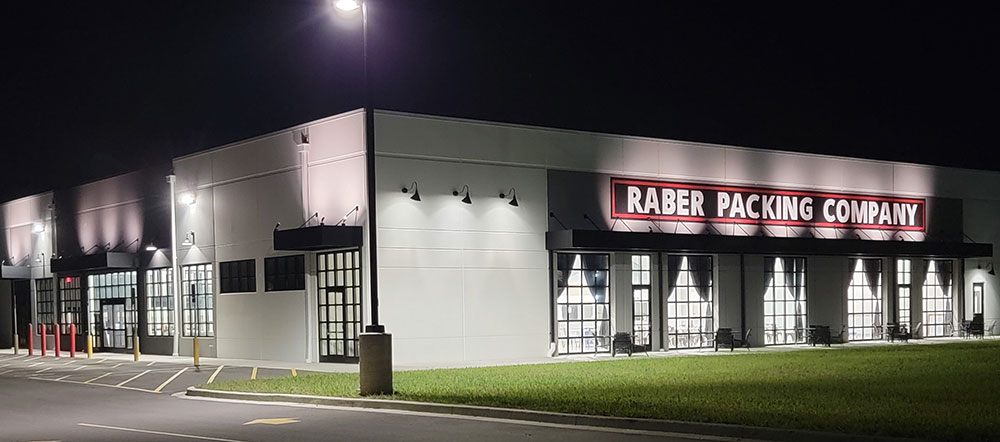 Now open 7 days a week!
Our new facility opened on December 1st, 2021. Located at 3000 West Farmington Road.